Product Description
Structure Features:
1. Easy to clean.
2. Design and production in accordance with GB150.
3. Extremely efficient cooling capacity.
4. Main used in Plan 21, 22, 23, 41, 53B and 53C.
Parameters:
1. Product specification: 2.5, 04, 06, 08, 10, 12.
2. Exchanger area: 0.25, 0.4, 0.6, 0.8, 1.0, 1.2m²
3. Allowable Pressure: 8Mpa (tube side), 0.8Mpa (shell side)
4. Allowable Temperature: 425℃ (tube side), 80℃ (shell side)
5. Cooling water flow rate: ≥1.8m3/h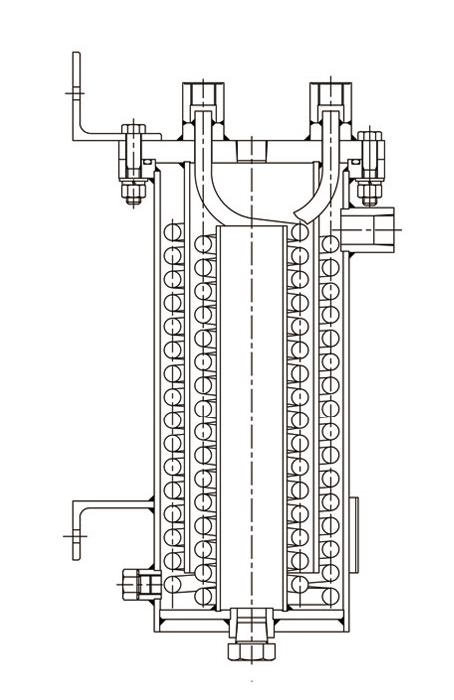 About Us
Dandong Huarui Fluid Machinery Manufacture Co., Ltd. is a professional manufactuing mechanical seals and auxiliary engineering system. Our main products include mechanical seal components, shalft seals, light seals, medium seals, high speed seals, metal bellow seals, alkali-resistant mechanical seals, strong corrosion resistance mechanical seals, acid resistant pump mechanical seal, kettle seal, cartridge seals and other products make according to your drawings. Our products have been exported to Europe, the middle East, Southeast Asia, etc.
Our service
1. Sample can be avaliable.
2. Your inquiry will be replied within 24 hours.
3. Custom service can be provided. We can manufacture products according to your company's drawings to meet your requirements.
4. This price is varied according to different models, specifications, quantity, material. Welcome to consult, we will reply as soon as possible.
5. Professional technical team to provide strong technical support.